When it comes to cleaning, a vacuum cleaner is an indispensable appliance for any household. Because of the uncomplicated procedure of working with this phenomenon invention, it is quite a desirable product. Probably, all around the world.
There are numerous numbers of brands in the market that are offering durable and reliable products. However, after using it for a while, you may experience a few problems.
Precisely, the most common query that we often come across is; how to fix a vacuum that won't turn on. Here, allow us to share a definitive guide to fix a vacuum cleaner, especially when it refuses to turn on.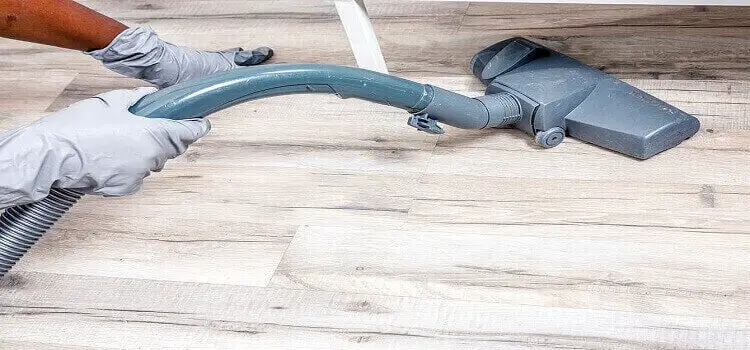 Find Out Why Your Vacuum Is not Turning On
If your vacuum is not turning on, then there must be some problem, right? To fix any problem, we have to reach to the root of it. Otherwise, no matter how easy it may seem, possibly you will end up ruining the device.
There are some common issues for not turning the vacuum on. Uncheck that box underneath, which is the culprit, and know how to get it fixed.
Check & fix the Vacuum if its plugged and staff
Now, isn't it an obvious thing to check in the first place? But only if your cleaner is corded. Moreover, people usually experience such hardships because of fuses and breakers.
You have to check the wiring as well. Sometimes the power outlet itself can't assure the electric supply.
That is why it is vital to assess the connections and where the cable meets the vacuum's input. You need to check the switch also.
As the loose switch is unable to ensure consistent power, a vacuum cleaner cannot perform, and most of the time, won't even be turned on.
Check if you are following the instructions correctly
Most of us do not follow the instruction of the manual. Let's agree on this point first, and it's a bitter truth.
But a fact is that as the day goes on, the tech industry is evolving. Cleaning appliances like a vacuum cleaner is no exception.
So, you have to make sure whether you are operating the cleaner with a distinct approach.
The manual will tell how the device should be maneuvered, conditions you shouldn't run it, and how to maintain the vacuum so that you won't face such problems.
Check if the Vacuum Shuts off due to Overheating
While cleaning our houses or any other area with a vacuum cleaner, we sometimes forget how long we are using it. As the device keeps running for a more extended period and gets overheated.
Because of the thermal cut-out, the vacuum may get shut. It's a smart feature that today's devices have most of the cases.
If your machine is too hot to operate and the thermal sensor shuts the system down, then wait a few minutes for cooling it down.
Afterward, turning it on shouldn't be an issue.
Check if the Motor is okay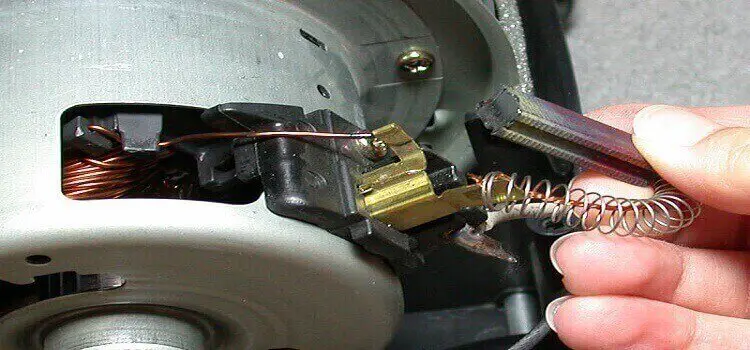 We don't need to enlighten you about how essential a motor is for any appliances. If the motor is not working correctly, it is more likely the vacuum won't even start.
The motor can be damaged due to several reasons. The most common issue is blocked filters. Sometimes overused canister may also drag the motor into death. So, if the motor is causing the problem, then consider changing it.
Moreover, during the replacement, don't overlook evaluating other parts. If any additional parts are responsible for damaging the motor, only replacing the motor won't solve your problem.
Check the Bag of the Vaccum
As there are various models of vacuums available out there, many of them come with a feature.
That feature stops commencing the cleaner if the canister or bag is full. Most of the time, even if the canister is not full enough, it is still worth unloading.
So, whenever the bag is filled up with trash, then you need to vacate it. The intension behind the feature is to restrict the motor from getting damaged and clogged.
Check the Vacuum's Cords
When you have a corded vacuum cleaner, you don't worry about the power supply. However, there are two drawbacks to having a corded device.
One is you cannot move the cleaner anywhere you want if the cord is short. And the other one is a damaged cord.
If the points mentioned above are not helping you out, then the cord may. Make sure there are no splits in the cord.
But if the cord has split, then it needed to be replaced as soon as possible. Otherwise, a severe accident can occur unintentionally.
Hunter's Tips for Your Vacuum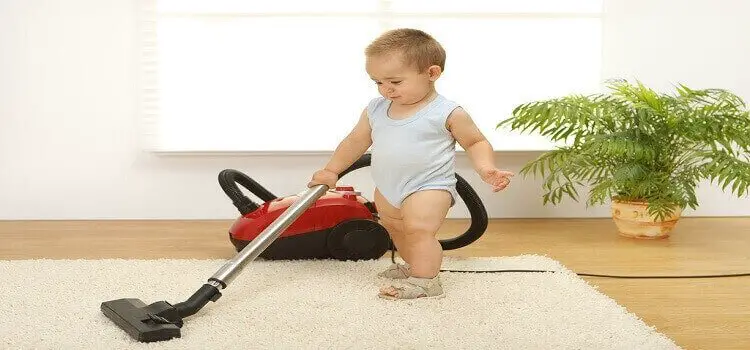 Maintaining the vacuum cleaner is as essential as cleaning your house. Otherwise, in no time you have to spend on a newer machine, assuredly.
Below are some suggestions to ensure a more extended service from your vacuum cleaner. Check them out.
Do not wait for the bag to be filled. Instead, once the bag is nearly full of the garbage, clear the bag or replace it.
Maintain a routine for clearing the vacuum cleaner. Don't forget, the device itself requires a bit of attention from you.
Clean the filters as it is a very crucial part of the machine. That is why you can't let it get clogged.
Clean the brushes. This part of the device secures optimal performance. So, regularly clean it with care.
Do not keep the cleaner unattended while it is on. Never!
Unplug it when you are not using the machine.
If your cleaner is not a wet & dry vacuum or a shop vac, then don't even think of cleaning wet surfaces with it, ever.
Store it safely in a dry and cool place after completing the job.
Do not try to clean flammable staff. We repeat, do not.
Avoid picking up metal and sharp-edged objects like screws, coins.
Last Few Words
We know there is no excuse to not fall in love with a good vacuum cleaner. However, because of a few problems like not turning on, your experience with this device may not be pleasant.
In this post, we have tried to guide you on how to fix a vacuum that won't turn on. Yet, if you still having such difficulties, then call a professional to help you out. Hence, you can contact us anytime.
Read More:  How to fix a vacuum that has no suction.