In most cases, electric chainsaws have taken the place of gas-driven saws. Nowadays, people are smarter to decide while buying particular products. Still, investing in an electric chainsaw may seem daunting, but they will surely pay you back through their immense usefulness. In this article, we are going to discuss the best electric chainsaw along with its pros and cons.
Unlike a gas-powered chainsaw, an electric chainsaw isn't capable of handling a bunch of heavy duties. But they can tackle medium and light jobs more efficiently. Electric saws are typically lightweight and easier to operate. For many reasons, an electric saw is the most appropriate option for your garden care.
Comparison chart of the top 3 best electric chainsaws: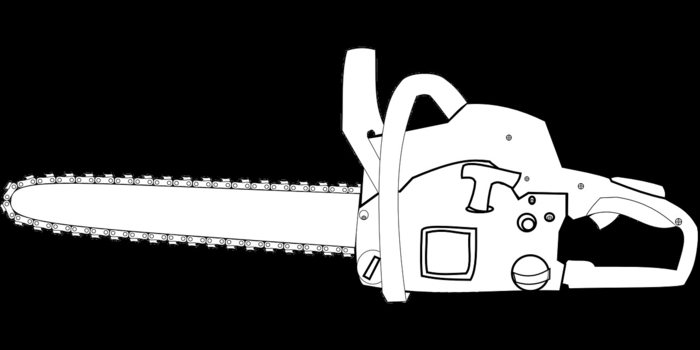 | | | | |
| --- | --- | --- | --- |
| | | | |
| | | | |
| | | | |
| | | | |
Best Electric Chainsaw 2021 Reviews
We have reviewed the 12 best electric chainsaws of 2021 and placed them on the ladder according to their performance, durability, safety-measures, price, and so on you name it. Read the review thoroughly and select the one that best suits you.
1. Makita UC4051A 16-Inch  Corded-Electric Chainsaw
Makita UC4051A is a corded electric and homeowner chainsaw engineered for fast cutting without the hassle of gas. This chainsaw is meant for efficient operation and easy maintenance so that users can enjoy their cutting jobs. It has the greatest chain speed of 2990 fpm for efficient and faster cutting. This saw has an effective built-in current limiter motor. This technology protects the motor from burnout by reducing overloaded power.
It features an electric chain brake for maximum productivity and smooth operation. It also features an automatic chain oilier for heavy-duty and continuous operation. The chainsaw offers an oil reservoir and oil level indicator to view the oil level.
It has ergonomic rubberized grip handles for increased comfort during cutting. This handgrip saves your hand from unexpected kickbacks. Your chainsaw must provide you a firm gripping option. It helps you secure the chainsaw during your cutting job. The cheap and bad brand made saws tend to pop-up from your hands that are dangerous in every sense. But, this version of Makita ensures your safety in a copy-book manner.
Furthermore, since the saw is lightweight, it does provide a lot of help in controlling the saw during works. It ensures perfect balance and gives a steady feeling in times of cutting. This extra feature reduces your fatigue during work. Additionally, it enhances overall control along with keeping you safer.
It has a large trigger switch with a soft start for smooth and hassles free start-ups. To provide you convenient operation and easy maintenance, the saw has a tool-less blade. It also offers the finest chain adjustment system. It will take only a couple of moments to adjust your chain according to your needs, but try to follow the user manual guidelines to do it perfectly.
Features and Specifications
Brand: Makita
Model: UC4051A
Weight: 14 pounds
16-inch bar
Automatic chain oiler
Electric chain brake
Built-in current limiter
Large oil reservoir
Oil level indicator
Rubberized grip handles
Ergonomic technology
Pros
Suitable for heavy-duty and fast cutting
Maximum productivity
Zero emissions and reduced maintenance
Very smooth start-ups
Equivalent to fuel/gas saw
Powerful yet safe to use
Very well designed and built
Comfortable and convenient
Cons
A little heavier
The chain tends to loosen up easily
Hunter Recommendation
Being one of the finest creations of the Makita brand, UC4051A is well known for its sound engineering for fast cutting. It cuts fast maintaining all the safety measures. This version of Makita is rated as one of the alternatives of a gas-powered chainsaw. It can cut through several big limbs and branches since it is meant for heavy-duty.
The level of productivity of this version of the Makita chainsaw is extremely impressive. If you have plenty of heavy tasks and don't have any price issues, you should go for this one.
2. BLACK+DECKER LCS1240 Cordless Electric Chainsaw
BLACK+DECKLER brand is well known for its versatility and durability. BLACK+DECKLER LCS1240 is one of the best chainsaws for several reasons. Black & Decker is a name in tools that you know and trust for making quality products especially when it comes to an electric chainsaw.
BLACK+DECKER LCS1240 is a cordless chainsaw that comes with a 40V MAX Lithium-ion battery for longer runtime and overall life. It stays charged up to 5x longer which most of the users are looking for. For smooth and fast cutting, it has a 12-inch Oregon premium bar and chain. The tool-free chain tensioning permits fast and smooth chain adjustments. LCS1240 also offers a lightweight design for ease of use and maneuverability.
You don't have to worry about oiling and lubricating the bar and chain of this chainsaw since it does it automatically. There is a wrap around the bale handle to provide you with increased control and comfort.
You might be pleased to discover the weight and how easy it is to use the saw. Furthermore, you might feel safe while using the saw. It is really easy to keep it in control as it's not running anywhere near as fast as your gas chainsaw. You don't have to stop what you will be doing and pay attention to taking care of that.
This version of the electric saw will never let you down and the price is right and you will be happy with your purchase.
Features & Specifications
Brand: Black & Decker
Model: LCS1240
Weight: 10.4 pounds
12-inch premium bar and chain
Automatic oiling system
40V Max Lithium-ion Battery
2.0 Ah battery capacity
Long-life battery
Longer run-time and overall life
The best tool for pruning and cutting fallen limbs
Tool-free tensioning for fast and easy chain adjustments
Short charge time with long run-time
Cuts faster than expectation
User-friendly
Low kickback
Lightweight
Cons
Hunter Recommendation
There are several electric saws available on the market in terms of features, size, weight, and price to meet your necessities. Considering every aspect of an electric saw, LCS1240 holds its place at the top of that list. To grab this position, the power of this saw, its durability, cutting capability, runtime, and quality have played roles.
In the electric chainsaw sector, any saw is yet to beat this version of the Black & Decker brand. We recommend you buy this saw and enjoy the ultimate fun of chopping wood.
3. Greenworks 20312, 16-Inch 40V Battery Chainsaw
Greenworks 16-Inch 40V cordless chainsaw offers a very high-quality Lithium-ion technology. It provides you the gas comparable alternative that you have been looking for. The saw provides up to 30% more torque and produces up to 70% less vibration than gas-powered chainsaws. It has come with brushless technology to make sure longer life, greater efficiency, and less noise with fine torque.
The overall features have made this saw the best battery powered chainsaw that can replace a gas chainsaw. This is the perfect user-friendly chainsaw irrespective of your first time or a veteran in dealing with a chainsaw. Offering a heavy-duty Oregon bar and chain it has become the high performer one to get your work done easily and efficiently. It also offers chain pitch, chain brake, metal bucking spikes, and an automatic oiler.
This version of Greenworks chainsaw is outstanding for homeowners and professional landscapers. If you are a professional orchardist, this chainsaw might be a useful addition to get your job done more efficiently.
The chain and bar of this product are not some weaker version of a gas saw, they are standard Oregon product. The 16-inch bar offers amazing power to tackle your property chores by providing extra torque and stability.
Unlike most of the giant gas-powered saws, Greenworks-20312 is not intimidating at all. Whenever you operate a gas-powered saw, you need to be more cautious and strong enough to control the saw safely. But, this chainsaw will not give you that hassle since it is lightweight and super easy to operate.
Sometimes the chain may come off if you forget to check its tension. But, you might be super pleased with how easy it is to slip back on and tighten up and get back at it.
Features & Specifications
Model: 20312
Brand: Greenworks
Weight: 10.36pounds
High-quality battery
Brushless technology
Oregon premium bar and chain
The compatible system offers a range of tools to choose from
Translucent oil tank
G-MAX 40V Li-Ion battery with 2.0 Ah capacity
Pros
Longer runtime with more power and more torque
70% less vibration for user's comfort
Electric chain brake and low kickback for increased safety
Closely equal to a gas chainsaw
Lightweight
Long battery life
Relatively quiet
Cons
The chain tends to become loose
Chain sprocket is not that good
Hunter Recommendation
Having researched so many electric chainsaws that are either corded or cordless, we found this one unique. It is a masterclass in the fields of safety, power, and torque. It is an alternative to the gas-powered chainsaw.
Though this version of Greenworks has a few shortcomings on-chain and sprocket, it is still one of the best choices for the buyers. It holds its position just after the UC4051A on the upper ladder of the list.
4. Oregon CS1500 Self-Sharpening Electric Chainsaw
If you are looking for an alternative to a gas-powered chainsaw then Oregon CS1500 will be the perfect shot for you.
Gas saw brings you a lot of tasks like mixing of oil, engine maintenance, and repeated chain sharpening. But, CS1500 is a complete exception here. The CS1500 is pretty good when it comes to cut several large limbs.
Oregon chainsaws are known for their supremacy on-chain quality and gas-powered chainsaw. But, CS1500 seems completely different as it is gaining popularity for the self-sharpening feature. You don't have to worry about the sharpness of the chain since it is an automatic system of this version of Oregon.
The self-sharpening chain system helps to cut multiple limbs and branches at a stretch. CS1500 has an automatic operator that pulls the lever of the Powersharp to ensure the chain gets re-sharpen within 3-5 seconds when it gets dull. It has an 18-inch large bar so that you can cut through multiple logs and branches with ease. Try to make sure that you have a close eye on the oil level during prolonged-cutting.
Oregon CS1500 is a high-power corded electric chainsaw that has several features to grab the attention of chainsaw users. The CS1500 chainsaw has all the traditional features including the built-in Powersharp chain system. CS1500 has an instant start-up system that can easily be initiated with the pull of the trigger.
The CS1500 offers attractive features like minimal maintenance, low noise, and silence between the cuts. It has incorporated with tool-less chain tensioning system that will help you adjust the chain easily. The chainsaw is a lightweight one since it is made of ergonomic design.
Features and Specifications
Brand: Oregon
Model: 603352
Weight: 12.9 pounds
18-inch bar and chain
15 amp; 120 volt; 60 Hz
Automatic oiling system
Ergonomic design
Chain speed: 2888 fpm
Instant start-ups
Self-sharpening feature
Pros
Powerful cutting performance
Suitable for cutting large rounds
Much quieter compared to others
The clutch mechanism for better safety
Very reasonable price
Well-designed machine
Tool-less chain tensioning works very well
2-year consumer and 1-year professional warranty
Cons
The chain tends to pop-off
Hunter Recommendation
So far, Oregon CS1500 is leading the electric chainsaw sector for its self-sharpening feature. This chainsaw is suitable to cut through a large round of limbs and branches. Considering the price of this chainsaw, it is an amazing tool that provides huge provisions to cut through high volume wood.
All classes of chainsaw users will appreciate it due to its stunning horsepower, thanks to the Oregon brand. Anyway, the quality and performance of this tool aren't as good as Black+Decker or Greenworks.
5.
DEWALT DCCS620P1 Brushless Cordless Chainsaw
DEWALT DCCS620sP1 20V comes with an auto oiling system that keeps the chain and guide bar of the saw constantly lubricated. It has an oil level indicator that shows the level of oil in the chain saw. It offers the low kickback 12-inch Oregon premium bar and chain that can be easily used for construction and outdoor cutting.
To increase the product lifespan and runtime it has brushless technology. The saw provides you with a tool-free chain tensioning and bar tightening knob to help you adjust the chain easily and clamp the bar properly.
The chainsaw is equipped with a heavy-duty 20V MAX Lithium-ion battery that can be used for other DEWALT tools that run on the same type of battery. So, if you already own any DEWALT tools that run on the aforementioned battery, you don't have to buy a battery with this chainsaw. It will save you money.
This chainsaw offers an excellent robust design to tackle tough jobs. It can perform evenly maintaining its rhythm due to its low weight. The brushless technology of this chainsaw helps reduce power consumption and expand motor life.
A reduced-kickback guide bar is included in this chainsaw. The guide bar is designed with a small radius tip which reduces the size of the kickback danger zone on the bar tip. It reduces the hazard of kickback and ensures adequate safety. It features a low-kickback chain designed with a contoured depth gauge and guard link. They deflect kickback force and allow the wood to gradually ride into the cutter.
Features and Specifications
Brand: DEWALT
Model: DCCS620sP1 20V
Weight: 8.8 pounds
20V max system tools
Chain speed: 25.2 feet/second
Compatible with construction works
Brushless motor-driven
12-inch Oregon premium bar and chain
Pros
Much quieter than gasoline saw
The battery lasts for several hours
Do not get slow with time
Lightweight yet durable
Minimum vibration
Little noise during cuts and silence between cuts
Easy to handle for overhead work
Cons
Not suitable for heavy professional work
Problem with removing the oil filler cap
No chainsaw case
Hunter Recommendation
It is the most budget-friendly chainsaw that provides you with so many effective and versatile features. This saw is known for its commitment to the users. Though the saw isn't an ideal one to handle professional work, it is still extraordinarily perfect for small and medium level tasks.
It lacks the power and strength to provide heavy-duty that's why it is down to the first two chainsaws of our list. The oil filler cap has some issues when you try to remove that. If your tasks aren't that heavy, you should go for it, we recommend so.
6. Makita XCU02PT 18V 12-Inch Corded Electric Chainsaw
Makita xcu02PT offers two 18v Lithium-ion batteries so that you can experience the high performance of a 36v chainsaw. Both the batteries are intended to provide you with enough run time like the way a gas-powered chainsaw does. This saw has a kit and dual-port charger to charge both the batteries simultaneously to increase productivity and cut down the downtime. This saw has Makita Lithium-ion batteries that will never let you down since it takes less time to be charged and provides more time on the job.
The saw is free from engine oil, spark plug, or air filter. So it will surely reduce your maintenance cost. It is an environment-friendly chainsaw since it has zero emissions. If you love to cut faster, then it is the perfect chainsaw for you because it has a Makita-built motor that helps the chain run 1650 fpm. This chainsaw produces low-level noise (87 DB only) and meant for user comfort. To help you out of the chain tightening hassle, it has a tool-less chain adjustment system.
Makita chainsaws are well known for their durability and smooth cutting abilities. Like other Makita products, this cordless chainsaw holds its brand value. Since it has two batteries, it is slightly heavier than other Makita chainsaws. But it is enough lightweight to be defined as a perfect portable chainsaw.
The chain has an adjustable self-lubricating system that helps auto-lubrication whenever necessary. It also features a well-designed tensioning system that requires no manual tensioning. To provide maximum safety to the user, the chain guard acts as a chain brake when pushed forward.
Features and specifications
Brand: Makita
Model: XCU02PT
Weight: 12.3 pounds
Battery: 5.0Ah Lithium-ion
12-inch guide bar
2x18V battery
Makita-built motor
Tool-less chain kit
Short charge time yet long runtime
Pros
Better than several gas-powered chainsaws
Batteries charge extremely faster
3 Years warranty on batteries and tools
Electric brake for preventing injuries
Fast cutting yet comfortable to handle
Extensive endurance
Lightweight
Cons
No noteworthy cons except oil leaking
Hunter Recommendation
Makita always bears its name on the chainsaw products. The cutting ability and safety measures of this tool are really impressive. Though some versions of Makita have some issues, this version is so far flawless except for the oil leaking tendency.
We didn't find any major discrepancy to date and recommend you to go for it if you are an enthusiast of the Makita brand. Happy cutting!
7. Greenworks 12-Inch 40V Cordless Chainsaw
If you want plenty of power to trim quite a few branches off your evergreen windbreak trees, then Green Works 20262 will be the best choice for you. The battery of Green Works 20262 lasts for hours. To be frank, it will never run out of power but you will run out of branches.
Green Works 20262 chainsaw comes with a robust 12-inch steel bar and chain to provide a better cutting experience. To offer you fade-free power with no memory loss after cutting, the chainsaw has high-performance G-MAX 40V Lithium-ion batteries.
It has a 3/8 inch chain pitch that offers you to cut with minimum kickback and provides you with enough capabilities to do the job with ease.
You don't have to worry about the oiling of the chainsaw chain since it has an automatic oiler. It has a translucent oil tank so that you can check the oil level even during your cutting job. To provide you with multiple cutting and trimming angles, the chainsaw has wrap around the handle.
To deliver you the most reliable chain adjustment system, it has a tool-less chain tensioning provision.
Features and Specifications
Brand: Greenworks
Model: 20262
Weight: 6.0 pounds
G-MAX 40V Lithium-ion battery
3/8 inch chain pitch
Compatible with both 2.0ah and 4.0ah batteries
12" steel chain and bar
Translucent oil tank
Pros
Light, comfortable, and easy to use
Great tightening mechanism
Closely equivalent to a gas saw
Quiet enough to use without ear protection
No gasoline or gasoline fumes
Strong and long-lasting battery
Perfect for medium and light duty
Interchangeable battery
Cons
No chain brake
Tends to leak oil
Hunter Recommendation
If you are a great lover of a gas chainsaw you should try this one because it is going to provide you the feeling of a gas-powered chainsaw. This version of Greenworks is famous for its power to cut plenty of limbs and branches. Very easy to use and maneuver due to its lightweight design. Everything is fine except for the chain brake issue. We Would like to recommend you in case you need plenty of cutting and that's with ease and comfort.
8. WORX WG304.1, 18-Inch, Electric Chainsaw
The most problematic issues come to select the chainsaw when a buyer has to make a balance between the power and weight of the chainsaw. This WORX WG304.1 will solve those issues and provide some stunning features to the buyers. WORX WG304.1 comes with several features including an 18-inch bar and 15 amp power hub. It has a patented tool-free and chain replacement system.
The WG304.1 offers an auto-tensioning system that eliminates the hazards created by some other chainsaws. Overall, durable metal and 18-inch bar have made the chainsaw a powerful boss to cut through bigger limbs and trees at ease. With the triggering of the start-up button, the 15 amp motor starts roaring to accomplish the cutting tasks quickly.
During automatic operation, the automatic-tensions system secures the bar and the chain of the chainsaw. This automatic-tensioning system also helps to extend the bar and the chain life by reducing the chance of over-tightening. Furthermore, an 18-inch bar helps add stability during cutting and the lubricate sprocket on the bar helps preserve the life of the tool.
This chainsaw provides gas-free and hassle-free operation for your toughest jobs. If you are looking for an electric saw that will help you get rid of mixing oil and gas or dealing with difficult startups, then this is the one to go for.
This saw provides an automatic oiler that will constantly lubricant both the bar and the chain. To help you view the oil level easily, the chainsaw is equipped with an oil reservoir and oil indicator.
It has a built-in safety chain brake that stops the chain in no time to protect you from unexpected kickbacks. To offer optimum operator control and comfort, it has a rubber over-molded rear handle and a full-wrap front handle.
Features and Specifications
Brand: WORX
Model: WG304.1
Weight: 11.3 pounds
18-inch bar
15 Amp motor output
Corded –electric 120 volts
Auto-tension chain system
built-in oil reservoir with window level indicator
Low kickback bar
Pros
Built-in chain brake for intensive safety
Powerful cutting ability
No noxious emissions
Lightweight and easy to handle
An easy chain replacement system
Durable metal
Environment and user-friendly
3-year warranty
Cons
Oil cap needs to be removed quickly after the operation
Hunter Recommendation
WORX WG304.1 is popular for its ability to maintain the balance between weight and power. This may seem negligible but isn't at all as long as your cutting performance concerned. It depends largely on the power of the saw and how easily and adeptly you can handle the saw.
This version of WORX will give you adequate power to cut through and maintain all the safety levels side by side. All you need is just be careful of removing the oil cap as quickly as possible after the operation, that's it. If you love the beautiful balance that this saw provides, you shouldn't wait too long to buy one.
9. Remington RM1425, 14-Inch Lightweight Saw
If you are looking for a small and nice chainsaw that can cut small limbs and saplings, then the RM1425 electric chainsaw is the right choice for you. This trim chainsaw offers rugged construction and user-friendly features. It has a 14 inch low –kickback bar and chain so that you can easily handle and operate the chainsaw. This chainsaw offers a push-button oilier for automatic oiling. It has an external chain adjustment system for comfortable and reliable chain tensioning.
Since it is an electric chainsaw, it devoid of gasoline-related hassle and much easier to start and use. To avoid unexpected hazards and make it as much user-friendly as possible, it comes fully assembled and is backed by a 2-year warranty. The saw has the finest lightweight design that makes it easier to power through small branches and to cut through multiple positions.
If you want an electric saw to cut small limbs and saplings right now, then go for this one. It is the perfect solution for you since it comes fully assembled and ready to slice through! To provide safety to its user's hand this chainsaw has a wraparound handguard. Just with the squeeze of the trigger, the electric motor starts functioning greatly.
To provide the ideal tension of its chain, the chainsaw has a reliable tensioning system. Its low-kickback bar helps you make a smoother cut comfortably.
Features and Specifications
Brand: REMINGTON
Model: RM1425
Weight: 6.25 pounds
Powerful 8 amp electric motor
14-inch bar and chain
Compact and lightweight
Push-button oiler
An external chain adjustment system
Fully assembled package
Wraparound handguard
Pros
No kickback or stalls
Perfect for homeowner use
Great for the backyard logger
Suitable for lightweight trimming and cutting
Lightweight yet enough powerful
Very reasonably priced
Easy to use and maintain
2-year warranty
Cons
Not suitable for medium or heavy-duty
Tends to leak oil
Hunter Recommendation
Having researched several small killers, we have found that this version of Remington is the perfect one. It is the best option for cutting small branches and saplings. It is such a nice little electric saw that can be bought without thinking over money.
The price is very much reasonable and the tool is worth paying. If your jobs are small or you want to use it for occasional purposes, then you should own one this version.
10. Worx WG322 20V Cordless Chainsaw with Auto-Tension
If you are looking for a budget-friendly, lightweight, and innovative chainsaw, then Worx WG322 is the perfect shot. Worx WG322 will let you make fast and clean cuts. WG322 is a cordless electric chainsaw that boosts the 20V power share platform to provide you better cutting experience.
The WG322 has some stunning features including a patented tool-free chain tension system. This tool-free tensioner prevents over-tightening and keeps optimal chain tension. This chainsaw is perfect for quick clean up or pruning tasks.
It has an automatic oiling and lubricating system so that you don't have to worry about oiling the chain manually. To make it easier for you to have an eye on the oil level during working, the chainsaw has a window of oil level indicator. Additionally, the chainsaw has a battery level indicator to help you quickly review battery life.
Though this chainsaw is lighter than others, it is still capable of trimming, pruning, and cutting with great efficiency. All you need is just try to use for the small scale limbs and branches since it has a bar of only 10-inch.
One of the important aspects to consider for buying this little master is its compact and lightweight design. The lightweight makes it easy to maneuver according to your desire and nothing can be as easygoing as this one does.
This little piece of chainsaw is going to be your top choice if you're sick, weak, or old enough to handle giant chainsaws like gas or gasoline-powered ones. During your initial attempts of trimming, you need to tighten the chain after a few trimmings because it loosens up. After using a couple of times, this issue will be gone and you will love this little master for its excellent performance.
Features and Specifications
Brand: WORX
Model: WG322
Weight: 6 pounds
10-inch bar and chain
20 volts shared battery platform
Tool-free auto-tensioning system
Auto-lubricating system
Oil level indicator
Battery level indicator
Cross multiple WORX tools
Pros
Compact and lightweight
Super easy to use
Good battery life
Well balanced and great for women
Little noise and low vibration
Super quick and convenient
Interchangeable battery
Cons
Limited to small jobs
The chain tends to come off
Hunter Recommendation
Worx WG322 is another budget-friendly electric saw that's gaining popularity with time. This version of Worx is the most suitable for older guys and women who can't handle heavy-duty chainsaw. This compact chainsaw is a lightweight little master that can handle small jobs more quickly and efficiently. It needs little or no maintenance but produces great results. Make sure that you have an eye on the chain while working.
11. Earthwise CS33016 Electric Chain Saw, 16-Inch
If you are looking for a saw with the perfect size for clearing brush, trimming trees, or stockpiling firewood, CS33016 is the perfect match for you. CS33016 green corded electric chainsaw comes with a powerful 12 amp motor and effective 16-inch Oregon bar and chain. This chainsaw provides you with an easy-care automatic oiling system and oil level indicator. The tool-less feature of this chainsaw ensures easy chain tensioning for smooth adjustments.
For ensuring better safety precautions, this electric chainsaw has a bar and chain cover along with a safety start button. This electric saw's remarkable features is that it is devoid of gas and fumes and provides clean air to the environment.
To provide a comfortable grip the chainsaw has a rubber over-molded handle. Furthermore, its low kickback ensures adequate safety to the users during trimming. With the CS33016 electric saw, you can tackle tough jobs smoothly and easily.
When you are in big trouble with cutting so many big trees or limbs, this heavy-duty saw will help you tremendously. Though it has a little tendency to leak oil, you don't have to worry about that. Just use the bar and the chain oil which pours like glue given that the self-oilier works well.
Due to its well-designed features, the chainsaw holds low maintenance and a high-performance status.
Features and Specifications
Brand: Earthwise
Model: CS33016
Weight: 10 pounds
16-inch Oregon bar and chain
12 amp; 120V; 60Hz
Tool-less chain adjustment
Chain cover and safety button
Fully assembled package
Automatic oiling system
Oil level window
Pros
Lightweight yet solid construction
Heavy-duty performer
Easily adjustable blade and chain
No overheating issues
Runs instantly with hassles
More convenient than a gas saw
2-year warranty
Cons
The chain tends to jump off
Leaks oil at times
Hunter Recommendation
Earthwise CS33016 is one of the most durable and solid-constructed lightweight chainsaws. Surprisingly, it can tackle heavy-duty at ease. This version of the electric chainsaw is the best choice for beginners since it comes with a fully assembled package. You don't have to be the master to use it; just unpack the tool and start cutting instantly. We would recommend strongly if you are a beginner to use an electric chainsaw.
12. Poulan PL1416, 16-Inch Corded Electric Chainsaw
Poulan PL1416 corded electric chainsaw comes with an easy starting 14 Ah powerful motor. Driven by a 16-inch bar, PL1416 provides greater cutting performance with less kickback. This chainsaw is perfect for medium-duty cleaning up, trimming, and cutting firewood. This lightweight chainsaw features an inline engine design to add sound balance and control. One of the finest features of this corded saw is it offers an easy-to-see brake alert to prevent any unexpected incident to the user.
Poulan PL1416 is far more convenient compared to other chainsaws. It has a tool-free side-mounted chain tension system for faster and simpler chain adjustments. So, you don't have to waste time on the chain tightening.
Automatic oiler keeps the chain constantly lubricated for less wear and longer engine life. This oiler is also meant for securing less kickback and providing greater cutting efficiency. As the system altogether functions well, it saves your maintenance cost. Moreover, it lowers your cutting hassle drastically.
When it comes to the lifespan of an electric saw we can't ignore the overall structure of the chainsaw. In that sense, PL1416 is very well built and a little heavy, more metal than plastic. But that metallic doesn't necessarily make it too heavy to handle; it is only 11 pounds.
Features and Specifications
Brand: Poulan
Model: PL1416
Weight: 11 pounds
14 amp powerful motor
16-inch bar and chain
Ergonomic inline engine design
Easy-to-see chain brake alert
Simpler chain tensioning
Automatic oiler
Pros
Greater cutting performance
Provides well balance and control
Longer engine life
Less kickback
Requires minimal maintenance
Reasonable price
Easy to use
Reliable motor
Cons
Plastic made handle
The user manual is obscure
Hunter Recommendation
Poulan PL1416 is well known for its greater cutting efficiency with less kickback. This tool is well designed and requires small maintenance. Another notable feature of PL1416 is that it provides well balance and control yet the price of this product is low. A notable shortcoming of this chainsaw is a plastic made handle that's will not last long. Furthermore, the instructions on its user manual are simply obscure. On a positive note, if your budget isn't that much enough to buy big brother, you should go for this one.
What's The Best Electric Chainsaw?
When it comes to choosing the best electric chainsaws available on the market, things become a bit confusing. It is a natural tendency as there are so many chainsaw making companies producing chainsaws like mushrooms! There are so many essential features that make an electric saw the best one among hundreds.
Among the features, the weight of an electric chainsaw is the vital one since you are to deal with it during your work. Another important factor is its power and cutting ability that should get equal importance like its weight does. So, while you are heading to buy an electric chainsaw make sure that it has the perfect balance between its power and weight.
The run-time and overall life of an electric chainsaw is another factor to make them the best ones. We all expect that our tools get enough life span and efficiency to accomplish our jobs; an electric saw isn't an exception in this case. Furthermore, other issues like safety features, maintenance cost, and durability should be considered.
Electric Chainsaw Basic Components
It would be great you get some ideas on the basic parts of a chainsaw. It will help you to compare these parts of our listed chainsaws.
Chainsaw Motor: Motor is the engine of an electric saw. It converts electrical power into mechanical power to run the chain of the chainsaw. The more powerful the motor the more electricity it needs to run.
Motor Brake: It is a device used to stop the chain of the saw when the trigger is released.
Chain Brake: A chain brake is another safety feature of an electric saw. It breaks the chain to control it while you need to stop the chainsaw.
Sprocket: A driver of the saw that drives the chain.
Front Handle: The support handle that provides support to the user during cutting.
Front Hand Guard: A structural barrier between the front handle of a chain saw and the guide bar. Generally, it is located close to the hand position on the front handle.
Guide-Bar: A railed structure that guides the chain of an electric chainsaw. The guide bar corresponds with the bar length of the saw and supports the chain to rotate safely and effectively.
Other Important Components
Chain catcher: A device used to catch the chain to prevent its derailment from the guide bar. Make sure that the chain isn't too loose or too tight to prevent an unexpected operational hazard.
Oiler: Electric saw doesn't need fuel to run but still needs oil to lubricate its chain. Some chainsaw brands offer an auto-oiling system to provide an extra facility to their users.
Chain tensioner: The chain tensioner needs to loosen or tighten the chain close to the guide bar. Some electric saws have manual tensioners while some offer auto-tensioning systems. Tool-free technology does the auto chain tensioning job of an electric chainsaw. But, you need to be sure whether the chain has this feature or not to get this facility.
Why Should You Pick an Electric Chainsaw?
The necessity of a chainsaw isn't a recent issue, rather the use of chainsaw started back in the 1920s. Since then gas-powered saws had been leading the chainsaw industry. But, gas-powered saws were raising some issues that needed to be solved for the sake of user's satisfaction. At that moment to solve those issues, electric chainsaws came to action.
Considering cost-effectiveness, user-friendliness, lightweight, low-maintenance, an electric saw is the best choice.
If you have a small garden to take care of you should go for an electric chainsaw. To cut through small or medium level limbs or branches, the use of a gas-powered chainsaw is a waste of money. Moreover, it is a matter of extra physical labor. If a budget-friendly and smaller kit can do those cuttings efficiently why you should go for a gas-powered one?
Another important factor to go for an electric saw is the safety features it has to offer you. Typically, electric saws are safer than gas-driven chainsaws on every scale.
Since an electric chainsaw produces little noise and doesn't pollute the air, it is really neighborhood friendly. If you are an environment lover, you should pick an electric saw instead of a gas one.
If you aren't a big boss in handling gas-powered chainsaw or a newbie in the cutting arena, you should opt for the electric saw. These chainsaws are easy to operate and they do not create so many difficulties.
Disadvantages of an Electric Chainsaw
Electric chainsaws have a few drawbacks since nothing is perfect in this relative world. Even the best electric chainsaw isn't out of this list and needs to be accounted for its cons.
One of the main disadvantages of an electric chainsaw is its limited power compared to the gas option. The chainsaw cannot perform that much heavy-duty provided by a gas-powered chainsaw. When you need to cut a larger tree or whole woods, you shouldn't buy a chainsaw to meet these needs. Remember, an electric or battery-powered chainsaw cannot beat a gas-powered one when it comes to heavy-duty issues.
Another disadvantage of the chainsaw is its limited length electrical cord. This cord will determine how far you could be able to operate the chainsaw from the power plug. Though battery-powered chainsaw has alleviated this problem to some extent, you still need time to charge them.
We are going to discuss these issues more elaborately; just read on to figure out which one will be perfect for your job.
Electric Chainsaw Buying Guides:
Here are some instructions and guidance that you need to know before buying an electric chainsaw. Such as:
Performance
Performance is the core of deciding to choose any chainsaw. Greater performance is always one to look for. The performance of a chainsaw is measured by its cutting power. The faster the cutting power, the more it performs in the performance scale. This cutting power depends on its bar length and the speed of the chain. Before buying a chainsaw, make sure that you know the level of your cutting tasks. Because the bar of a chainsaw determines what dimension of a log the bar is capable of cutting.
It's no wonder that big-scale jobs need a big bar and powerful chainsaw to cut through. Furthermore, look out for the chain's discrepancy. Because, the less the chain popping-up issues, the more reliable the chain is.
Size
Another important factor to consider before buying a chainsaw is its size. There are several chainsaws available in the market in different sizes and shapes. Typically, all belong to three major ranges; small, medium, and large. Remember, these three categories have specific capabilities and should be used to serve those needs. Scale up your need and then choose the size of the chainsaw that is the most suitable to execute your job.
Power
Since the power of an electric chainsaw determines what type of works it is meant for, you should consider the power scale of the saw. The ampere scale and battery voltage do not determine the power of a chainsaw. So, the more the motor ampere and the battery voltage, the more powerful the chainsaw is not a true statement. So, whenever you think of buying a chainsaw, make sure you know these crucial factors of different chainsaws.
Cost
Whenever we are to decide to buy something, we cannot deny the price issue of that particular product. The price issue of an electric chainsaw isn't an exception in this regard. The great product comes with a high price isn't true in every aspect, though that can be a debatable issue. To buy a chainsaw, you need to make a balance between your needs and the price of the tool. You are buying a chainsaw to meet your cutting jobs, isn't it? If a saw can perform your task but costlier, then you should go for the alternatives. Try to match your needs and the performance of the chainsaw along with its price.
Safety Features
Before you buy a chainsaw, make sure that you understand the safety issues that come with that particular saw. If a chainsaw lacks adequate safety measures, it is not advisable to go for that chainsaw. Safety features should get the utmost importance. An unsafe chainsaw may produce serious accidents that you must avoid. The performance and cost of an electric chainsaw cannot be taken into account if the saw is unable to provide standard safety features. Remember, you need to operate your chainsaw ensuring your safety.
A chainsaw can be lethal if you overlook the necessary safety features that should be provided by a standard saw. The chain brake and the chain catcher along with the kickback bar play an important role to ensure your safety while you cut through. So, these parts of a chainsaw need to be judged before you buy one. We recommend you compare the safety features of different chainsaws and choose the safest one.
Maintenance
Another important factor that needs to be considered before you buy a chainsaw is the maintenance job. We want the chainsaw to be more powerful and cost-friendly at the same time. But, we shouldn't overlook the maintenance cost that can be a hazardous issue once we buy that. Low maintenance cost is always preferable and you should go for the one that provides a low maintenance cost facility.
Noise Level
Typically, electric chainsaws produce less noise compared to gas/gasoline-powered chainsaws. Noise creates sound pollution and can be an issue among neighbors. So, you should choose the quietest chainsaw meeting your needs. Furthermore, for your facility, the less noise the chainsaw produce, the more time you can invest in working with that. Before you buy a chainsaw, make sure that it produces little noise and conform to your needs.
Kickback
Kickback comes with the operation of any chainsaw. Less kickback is the one criterion that we should look for before buying a chainsaw. If the kickback is high or above the standard scale, it will create serious hassle and your control over the chainsaw will be poor. You should choose the less kickback one so that you can tackle the saw with less effort.
Material Durability
Durable material makes a chainsaw a more productive and long-lasting tool. Low quality or fragile metal made chainsaw is not going to make you happy at all. The quality and strong material of a chainsaw reduces the maintenance cost and provides a long life to the chainsaw. So, watch out for the material durability of the chainsaw before you buy one.
Ease of Use
Another important factor of an electric chainsaw is how easy it is to operate. We want to use the chainsaw for our particular cutting jobs and at the same time, we want to ensure to get better comfort provided by a chainsaw. If it is not a chainsaw that can be handled easily and smoothly, we should not buy that one.
Weight
Typically, electric chainsaws have less weight compared to gas/gasoline-powered chainsaws. A lightweight chainsaw is preferable since it is good for operating with less energy. When the weight of a chainsaw becomes less, you have the freedom to use it with different positions and angles to cut through. Additionally, women operators of a chainsaw should go for the lightweight one since it is easier to tackle.
Quick Tips about Chainsaw
Try to read all the safety warnings and instructions for the chainsaw that are provided by a specific company in their user manual.
Failure to follow the warnings or instructions may cause electric shock or even serious injury
Store and transport your chainsaw as per the advice of the user manual
The best place for battery storage is one that is cool, dry, and away from direct sunlight
To store your chainsaw for a long time, make sure you have charged the battery fully
If you are a beginner, learn how to use a chainsaw
Conclusion
As discussed above, different brands of chainsaws have different features, among them most are common and some are unique. But some essential features make a chainsaw the best one. You need to compare the features of different chainsaws and look for the most suitable one for your job.
We have tried our best to cover everything you need to know about the best electric chainsaw. We hope that you have enjoyed our article and learned some insights you need to look for before buying an electric chainsaw.
References
https://en.wikipedia.org/wiki/Chainsaw
https://www.husqvarna.com/us/products/chainsaws/
https://www.makitatools.com/ope/ope-shop/cordless-chainsaw
https://www.blackanddecker.com/products
https://www.worx.com/chainsaws/chainsaws-pole-saws.html