Choosing the best chainsaw for a homeowner is not an easy task. It's a bit difficult to pick the perfect one from the dozens of chainsaws that are available on the market. Each brand of chainsaw has some unique features to offer depending on your cutting job.
Furthermore, there are chainsaws of gas-powered, corded electric, and cordless electric. To figure out which one is the most suitable for your cutting job, you need to focus on a couple of key factors. In this article, we will guide you to sort out and pick the perfect chainsaw for home use.
As a homeowner, you need to have a chainsaw that can tackle your cutting tasks with minimal maintenance costs. Moreover, you might expect the saw to produce less operating hassle and last longer. So, we have come up with some top chainsaws that are promising for a homeowner.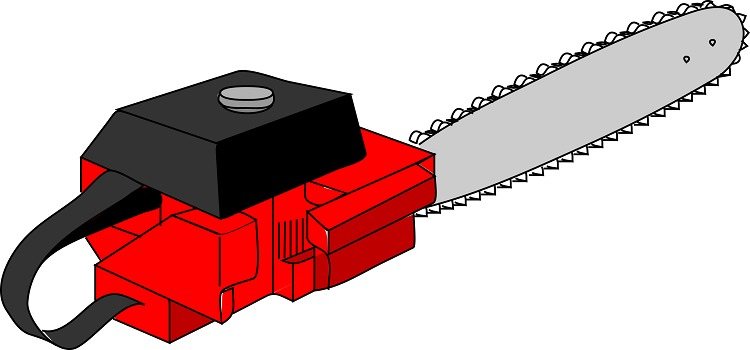 To make our cover convenient for you, we have divided this article into three segments. The segments are Reviews, Buying Guides, and FAQs respectively.
Here's a quick comparison chart of our top 3 picks
Best Homeowner Chainsaw – Reviews 2021
The chainsaw which has some outstanding features that facilitate a homeowner is regarded as the best homeowner chainsaw. Those features can be found in both the gas and electric chainsaws that are made for home use.
Gas and electric chainsaws' engines have different working principles though they are meant for the same cutting jobs. Furthermore, the level of duties they perform is different in every sense.
First of all, you need to decide whether your cutting job can be tackled by an electric chainsaw or you need a gas chainsaw. Why? Well, a gas chainsaw has capability more than that of an electric chainsaw.
On the other hand, a gas chainsaw is a bit expensive and heavy to handle and consumes more money than that of an electric chainsaw. As we don't know the level of your needs and the budget you want to invest in buying a saw, we have covered both the gas and electric chainsaw.
Read the buying guide below to get comparative insights about the electric and gas saw. At first, we will be discussing electric chainsaws and after that the gas-operated ones. You may skip the first 3 electric saws if you are determined to buy the heavy-duty gas saws.
1. Black+Decker LCS1240 40-volt Electric Chainsaw 

Do you have a lot of fallen limbs? Are you in need of pruning a lot of branches? If you love to work with an electric chainsaw that can tackle too many cutting jobs at ease, you should buy the Black+Decker LCS 1240 electric chainsaw.
The most popular and effective electric chainsaw for a homeowner is Black+Decker LCS 1240. It has gained this spot because of its several striking features and excellent performance. It's been the best seller chainsaw on amazon for years as it gets a 5-star rating from 90% of its users.
LCS1240 comes with a 40V MAX Lithium-ion battery for longer run-time and life span. To be frank, the saw is popular among the users because of its longer battery life. Furthermore, you have the freedom to use the battery with a range of Black+Decker tools and equipment.
The unit has several exclusive features including tool-free chain tensioning technology. This technology provides a smart chain tensioning facility. It has an auto oiling and lubricating system that help you out from oiling and lubricating.
The 12-inch premium Oregon bar makes things easier to cut through. Furthermore, the bar provides enough energy during your cutting job. To provide you an edge in comfort cutting, the saw offers a full wrap around the handle. The handle is also to provide safety while you cut through.
Key Features
 Brand: Black & Decker
 Model: LCS1240
 Weight: 10.4 pounds
 12-inch premium bar and chain
 Automatic oiling system
 40V Max Lithium-ion Battery
 2.0 Ah battery capacity
 Long-life battery
Pros
Longer run-time and life
The best tool for pruning and cutting fallen limbs
Tool-free tensioning for fast and easy chain adjustments
Short charge time with long run-time
Cuts faster than expectation
User-friendly
Low kickback
Lightweight
Cons
2. Makita UC4051A, The Perfect Electric Chainsaw for Home Use

Another beautiful electric chainsaw for homeowner use is Makita UC4051A. It is capable of efficient operation and offers easy maintenance. It is a corded electric chainsaw engineered for fast cutting. The saw relieves the hassle of using gas.
To make UC4051A a fast cutting saw, Makita has offered the greatest chain speed of 2990 fpm. It has many exclusive features for homeowner use. Among the features, the built-in current limiter, electric chain brake, and automatic chain oiler are noteworthy.
To read the in-depth review click here
Key Features
 16-inch bar
 Weight: 14 pounds
 Automatic chain oiler
 Electric chain brake
 Built-in current limiter
 Large oil reservoir
 Oil level indicator
 Rubberized grip handles
 Ergonomic technology
Pros
Suitable for heavy-duty and fast cutting
Maximum productivity
Zero emissions and reduced maintenance
Very smooth start-ups
Equivalent to fuel/gas saw
Powerful yet safe to use
Comfortable and convenient
Cons
The chain tends to loosen up
A little heavier
3. Husqvarna 120i, 14-inch Homeowner Chainsaw

Husqvarna 120i is a cordless chainsaw that offers a 14-inch bar and chain. It has a heavy-duty 40-volt battery to provide you extra energy. It has several features for homeowners. This chainsaw is specially designed for homeowners. They address it as a "casual" chainsaw since it is a light-duty performer.
Generally, Husqvarna makes heavy-duty and professional chainsaws. Contrary to that, it has introduced this lightweight saw. This saw helps homeowners in pruning branches and felling small trees.
Husqvarna 120i is filled with so many features that make it the smallest yet attractive homeowner chainsaw. The unit has an intuitive control keypad that allows you to balance between the maximum and minimum power settings. It has an inertia activated chain brake system that ensures extra safety during operation.
It has an automatic chain oiler system. The automatic oiler delivers a steady oil supply to the bar and saw so that the chainsaw works smooth and better. Thus, it helps you by providing a safe and effective cutting state of the saw and reducing the maintenance cost.
The unit has a safe mode to allow you to save battery so that you can work for a long time. It has brushless technology to extend the life of the motor and the performance. It is an ideal chainsaw for cutting, pruning, and felling small trees.
Key Features
  14-inch bar
  40V heavy-duty battery
  Weight: 10.8 pounds
  Smart and innovative design
  Longer work time friendly
  Save mode to maximize run-time
  Intuitive keypad for simple operation
  Soft grip handle
Pros
Perfect for light-duty
Comfortable to use
Capable of cutting nine to five
Handy for occasional use
User-friendly
Great for removing limbs
Doesn't take much time to recharge
Cons
Extensive use may cause battery failure
Not suitable for use during rain
7. Poulan Pro PP5020AV Gas Chainsaw for Homeowner  

Poulan Pro PP5020AV offers a durable engine for longer runtime and engine life. The name "Poulan Pro" has been very common with the time in the chainsaw sector. The previous version of this saw had some shortcomings that have been fixed in the recent version.
The unit has come up with the OxyPower engine technology. The technology generates extra power that can cut through easily and smoothly. This technology has grabbed our attention as it emits 70% less while consuming 20% less fuel!
It has a super clean air filter system that extends the life of the air filter. As a result, the air filter adds up to the long life of the chainsaw. Furthermore, the rear handle has an integrated combo tool. The tool is to help you during your maintenance jobs on the saw.
The unit has an excellent pull starting system that reduces vibration and operator fatigue. Another striking feature of the product is the purge bulb. The bulb delivers fule into the carburetor of the engine and helps the engine to start in fewer pulls.
You do not need to oil the chain on your own since it has an automatic chain oiler. Poulan Pro PP5020AV has a 20-inch blade to cut through efficiently. The saw provides a carrying case and on-board screen holder to offer ease of handling.
Key Features
 20-inch bar
 50cc 2-cycle engine
 Weight: 23.3 pounds
 A super clean air filter system
 An Effortless pull starting system
 Automatic chain oiler
 Carrying case and onboard screen
Pros
Very powerful
Suitable for heavy-duty
Reasonable price
Best for firewood gathering
Easy to clean
Easy to tighten the chain
Low vibration producer
Suitable for the inexperienced user of gas-saw
Cons
A bit heavy to handle
Not suitable for operating a long time
Best Homeowner Chainsaw Buying Guides
Before purchasing a chainsaw for your home use, you need to look for some important factors. Why? Well, these factors jointly make a chainsaw the best one for a homeowner. Among the several factors, we will be discussing the most important ones.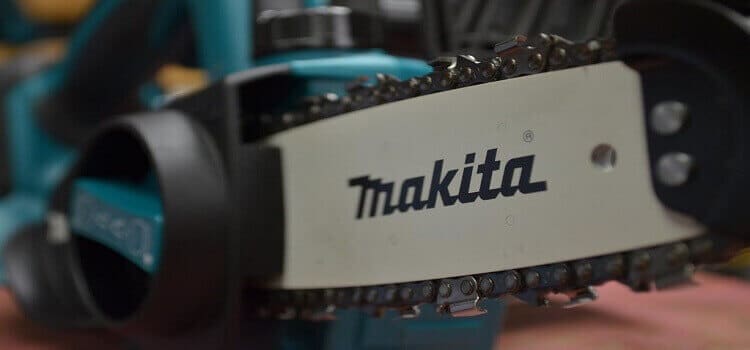 You can't buy a single chainsaw to tackle every level of jobs you have. Different job levels ask for different levels of expertise of the saw and the user as well. So, we have taken 7 different and unique chainsaws so that you can choose the most appropriate one for your needs.
If you do not have that much time or interest to learn the tricks to figure out these factors, you may skip this guide and go back to the top to read the reviews directly. The factors are:
Power Source: Gas Vs. Electric
Cutting Width/ Bar Length
The cutting width of a chainsaw determines its ability to cut through in a given time. As a result, if you want to cut faster, you need to buy the saw that has a longer bar. Moreover, longer bars can tackle more cutting tasks compared to the smaller ones. So, you need to determine your level of cutting task. The more your cutting task, the more length the bar size you need to look for.
Do not forget that, nothing moves without its interest. Though the longer bar size produces heavy and faster-cutting results, it consumes more fuel/electricity than the smaller one. Moreover, sometimes it needs more maintenance costs.
User/Echo-Friendliness
As you will be operating the chainsaw around your home, you need to focus on the echo-friendliness of the saw. You don't want your neighbors' kids to have got up from sleep due to the harsh sounds of your chainsaw. So, you need to be aware of the noise pollution that a chainsaw may create.
Typically, a gas chainsaw produces more noise than that of an electric chainsaw. So, if you are heading to buy a gas chainsaw, you need to keep in mind the forthcoming noise pollution. We have taken the issue seriously while researching and eliminated those that produce an unacceptable level of noise.
Another important factor is user-friendliness. If you don't feel comfortable during your cutting jobs, you won't be using that saw for a long time. Moreover, user-friendliness ensures that the user is getting enough scope to cut through different angles. So, before you buy a chainsaw for your home use, make sure that the saw is user and environment friendly.
Essential Features
Different brand of chainsaws offers different features. But, primarily we need to focus on a few essential features. You need to look for getting as many features as you can get but after ensuring the basic ones. Some of them are:
Weight of the saw (Lightweight is better )
Chainsaw chain tensioning system (Auto-tensioning is great!)
Chain and Bar oiler (Automatic oiler is better)
Saw starting-facility (Easy-start and Smart-start are better)
Cylindrical Dimension (Anything below 50cc is great!)
Battery capacity and performance (For electric saw)
Carbon dioxide emission process (For both types)
FAQs Related to the Homeowner Chainsaw
Q.1 Is a gas chainsaw better than an electric saw for home use?
Answer: Both types of chainsaw have their own merits and demerits. As a homeowner, it is you who has to decide whether you need a gas or an electric chainsaw. Depending on the level of your cutting task you have to pick it. A gas chainsaw can tackle much more work than an electric chainsaw.
Q.2 What types of cutting homeowner chainsaws are capable of?
Answer: In general, a homeowner needs to cut through small to medium level trees, branches, logs, etc. So, a typical homeowner chainsaw is capable of cutting them effectively. But, for heavy-duty cutting jobs, you have to buy a gas chainsaw.
Q.3 How to cut wood slices with a chainsaw?
Answer: To cut wood slices with a chainsaw, you need to follow some steps. If you want to learn those steps, click here.
Q.4 How to put a fallen chain back on a chainsaw?
Answer: It is of no wonder that sometimes your saw chain may fall back from its guide-rail. So, in those cases, you need to put the chain back in its respective position. If you want to learn the easiest tricks to do it like a pro, click here.
Final Thoughts
Confusion may arise in selecting the best chainsaw for a homeowner. Don't worry, this confusion is natural for most of us. First of all, try to focus on your needs; whether you need a chainsaw for heavy-duty or medium-duty purposes. Then, make a balance between your needs and the price of the saw.
If you still find it difficult to pick the best saw for your home use, let's guide you one more time. Just select one of the three chainsaws listed below:
We have tried our best to give you some insights in this article. We hope that you are now fine to choose the most suitable chainsaw for your particular cutting job. If you still have a query, please feel free to let us know.