The fact that you've stumbled on this article means one thing – you're someone who's searching for the perfect chainsaw. If you've been asking around, you probably know by now that Husqvarna and Stihl are the dominant chainsaws in the market. It's an epic competition in the chainsaw industry. In this article, I'll be showcasing different models of both, their pros/cons, and their features. It's all about Stihl Farm Boss vs Husqvarna Rancher.
No worries, in this article, I will be discussing products suitable for all people, not only professionals and huge-business owners. If you're a newbie, you'll find your share of products in this article.
Comparing Stihl Farm Boss vs Husqvarna Rancher
Environmentally Friendly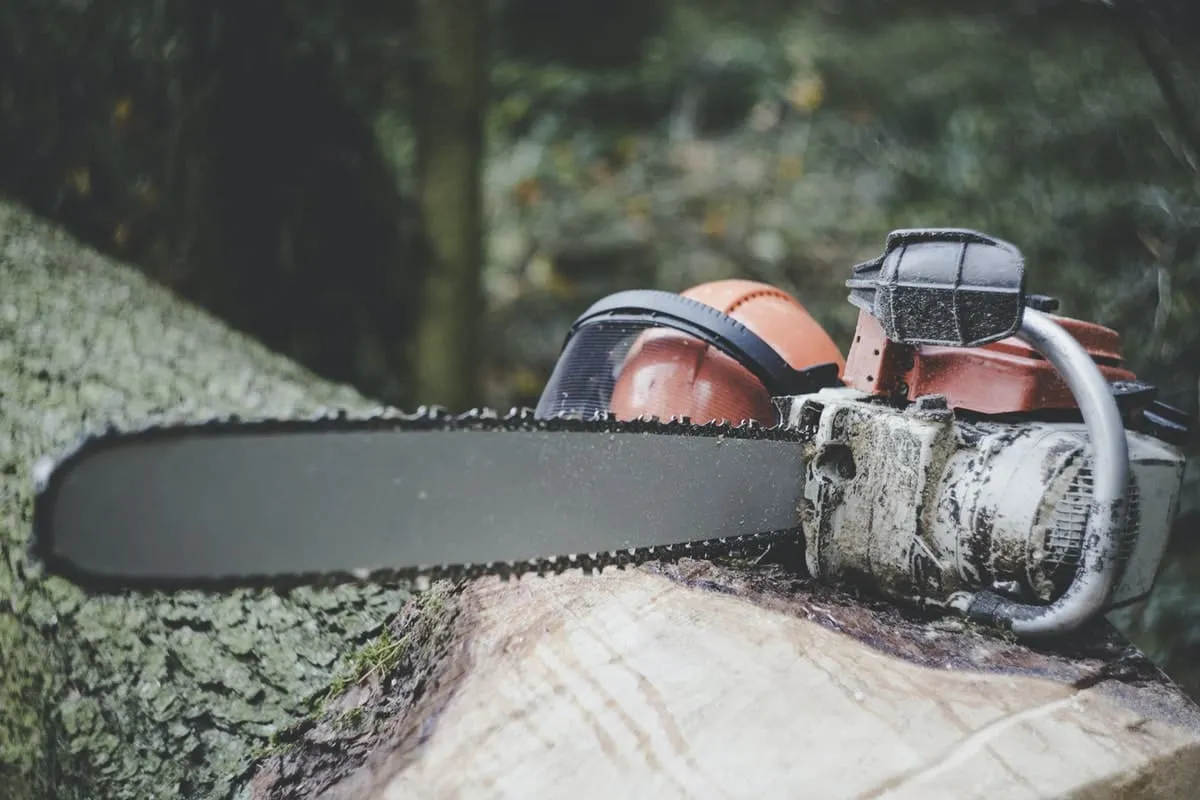 According to the Husqvarna Rancher specifications, it has been found that this chainsaw is extremely environment-friendly due to the features built up with CARB-compliant regulations.
For environment-friendly features that are more obvious, the Husqvarna Rancher works with a 50.2cc X-TORQ engine. This engine works towards decreasing the fuel consumption of the tool by 30 percent, and the fuel emission by 60 percent as well. This leads to not only saving the environment but saving you some extra cash.
On the other hand, Stihl Farm Boss operates on a 2-MIX engine which is both lugging-efficient and weighs a little. The features of this chainsaw are EPA compliant and reduce emission by 50 percent.
The engine used by Husqvarna is better when it comes to small tools such as chainsaws because of its lightweight, torque, and availability of several repair options.
Hence, the winner, in this case, is the Husqvarna Rancher.
Flexibility
Gears like the Husqvarna Rancher and Stihl Farm Boss are initially designed in a way that minimizes as much discomfort as possible. Therefore, Husqvarna Rancher proposes a comfortable grip that is not heavy and is easy to handle. 
This ergonomic arrangement developed from the technology used in developing these gears. The advanced anti-vibrational technology lessens the fatigue arising in your arms after using the gear for a prolonged period of time. It contains a 3.1 m/s² vibrational front handle, and a 4.9 m/s² vibrational rear.
On the other hand, the Stihl Farm Boss offers advanced technology to eliminate the vibration of the gear. The anti-vibration system is used to be strong enough for you to finish felling a huge tree without suffering from major muscle fatigue. Of course, you will experience fatigue, but not in a major way.
For the winner when it comes to flexibility and comfort, the Husqvarna Rancher advances a little more than the Stihl Farm Boss.
Weight
One of the main things a chainsaw buyer needs to put into consideration is the weight of the gear. Even though these products have been developed in a way that minimizes discomfort, the fatigue resulting from the usage of a chainsaw is inevitable. Hence, you mustn't overlook the weight aspect when making a buying decision.
In the Stihl farm boss vs Husqvarna rancher dispute, Stihl chainsaws dominate when it comes to developing lightweight chainsaws with the help of their small bars and vinyl crankcase. However, chainsaws developed by Husqvarna are more suitable for delimbing, strong felling, and cutting. Their large engines deplete them from dominating the role of being lightweight.
If you decide to use a 16'' to 18'' bar for easy tasks like trimming or cleaning up, then your Stihl Farm Boss chainsaw has an extra advantage over the Husqvarna Rancher. However, if you plan on fitting a 20'' bar in each chainsaw, then they're both equal.
The winner of this round is the Husqvarna Rancher.
Easiness of Cleaning
Sometimes we buy a tool that has all the specs we need, but then get bummed when it's time for cleaning. One thing I learned, is to consider whether the product I'm buying is easy to clean or not. 
For the Husqvarna Rancher, this tool comes with a centrifugal air cleaning system and a quick-release filter as well. This technology helps a lot in minimizing the cleaning duties of this tool. Not only this, but this technology blocks off some of the dust and debris from entering the tool.
On the contrary, the Stihl Farm Boss isn't leveling up when it comes to easy cleaning. The tool doesn't have any unique air filtering system. It only comes with a stain-abrasion spark arresting screen that isn't very special if you ask me.
Hence, the winner for this stihl farm boss vs husqvarna rancher round is the Husqvarna Rancher.
Easiness of Usage
Starting off with the Stihl Farm Boss. The first thing I noticed and disliked, is that in order to activate the tool's safety factor, you need to do it step-by-step before and post using the tool. Hence, a major disadvantage because of the time wasted and effort exerted. Not to mention this isn't the only step needed to prepare the tool for use. This is only part of the preparation.
The question is: does the Husqvarna Rancher have it any easier?
Unluckily, both haven't measured to any good standards in this regard. The Husqvarna Rancher is the same. The difference is that, with this tool, there's a built-in Smart Start function that focuses on the deduction of the RPM for appropriate ignition, also, an additional auto return stop switch that is automated to reset to ON mode whenever the choke is flared up.
Since we are now done with analyzing both tools in regards to the amount of sweat needed to prepare the safety measures, let's hope into the service-related aspects of the tools.
Speaking of user-friendly features, the Stihl Farm Boss has outranked the Husqvarna Rancher by offering tools with side-mounted chain tensioners that come with a bar wrench used in adjusting the saw chain adverse to the guide bar adjustment screw area. This feature sure gives the Stihl Farm Boss a kick for being handier and easier in self-tuning. 
As they say, there always has to be a bump on the road. In this case, the Stihl Farm Boss's bump is the lack of dealers they acquire. If any issues come up, you'll find yourself in a huge hassle hunting for a dealer to fix the matter.
Meaning that, even if the Stihl Farm Boss offers better serviceable features, the lack of dealers working with this tool outshines the special features they have. This also means that retailers and merchandise aren't able to sell this tool and market it.
Once again, the Husqvarna Rancher wins the round.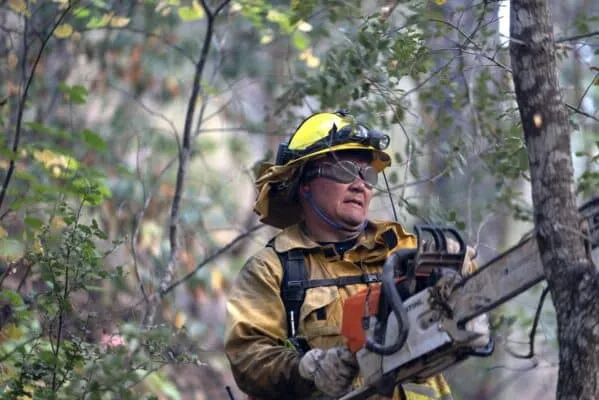 Similarities Between Stihl Farm Boss and Husqvarna Rancher
When it comes to prices and design, both the Stihl Farm Boss and Husqvarna Rancher aren't that far from one another. They're both almost the same if rated on their outer appearance and accessories' specifications.
For bar fitting, they both can fit with 20'' bars. However, it's best if you use an 18'' bar with the MS 271 because of its better conformity with the fuel-efficient engine.
Best Husqvarna Rancher Models
Since we've reached the conclusion that the Husqvarna Rancher won, here are the best Husqvarna Rancher models in the market with their pros, cons, and more details.
Best Size Variety:
No products found.
No products found.
We have come to an agreement that the Husqvarna Rancher is one of the best chainsaws in the market. However, this Husqvarna 460 Rancher is from the top models. One of its perks is the variety of sizes available to choose from. You can choose from the 18-inch, 20-inch, 24-inch, and another 24-inch but with a different Gauge size.
Pros:
Suitable for tasks that need a longer bar since it's a robust all-round saw
Comes with an orange cover, and 2.6-ounce fuel for 2 cycle engine.
Easy to clean because of the quick-release air filter
The x-torque decreases fuel consumption as well as harmful emissions
For safety and efficiency, the automatic chain oiler delivers a steady supply of bar and chain oil
Built-in side-mounted chain tensioning system that helps with adjustments while working
Cons:
Installation of chain and bar is hard
If you adjust the oil on high setting, the chainsaw runs out of fuel quickly, and the difference between medium and high isn't significant
Heavy weight because of its big fuel tank and bar
The Husqvarna 460 Rancher is an overall good choice for landowners looking for a chainsaw that will do the job, is safe, and is easy to use. The best things about this model are the variety of sizes it comes in.
Best Budget:
No products found.
No products found.
The Husqvarna 445e II gas Chainsaw is also one of the best in the category. This tool facilitates landowners in getting the job done without breaking the bank. 
Pros:
The new Husqvarna 445e model (II) comes with the new x-cut chain and x-force chainsaw that is an extraordinary all-round chainsaw
The engine is a 2-cycle engine
Comes with an intertia activated chain brake which is good for safety
Includes an orange Husqvarna chainsaw bar cover and 2.6 ounces of 2-cycle engine fuel
Cleaning is easy with the quick-release air filter
Comes with the x-torque which decreases fuel consumption as well as harmful emission
Cons:
The tool doesn't start operating easily, you need to pull and pull for several times
Parts aren't easy to put together
If you're a landowner who values grade power and performance and are looking for a tool that doesn't require you to spend a fortune, look no further than this Husqvarna 445e II chainsaw.
Best Maneuverability:
No products found.
No products found.
This Husqvarna 455 model comes in two sizes: 18-inch and 20-inch. It is suitable for landowners of homeowners who are looking for a heavy-duty and high-powered chainsaw. This model carries the least weight in its category, hence, the recommendation for best maneuverability. 
Pros:
Gas-powered
The engine is a 2-cycle engine
Fosafety and efficieny, the chain oiler is automatic and delivers a constant supply of bar and chain oil
For quick chain adjustments during work, the tool comes with a side-mounted chain tensioning system
For easy cleaning and air-filter replacement, the tool is equipped with a quick-release air filter system
Comes with a x-torque which is responsible for lowering fuel consumption and harmful emissions
An orange cover and 2.6 ounces of 2-cycle fuel supply are included with your purchase
Cons:
Warranty is not well supported
The brake band surrounding the clutch was too tight causing excessive friction and heat while sawing eventually seizing up the clutch
Overall, this Husqvarna chainsaw offers what a landowner or homeowner needs to facilitate his work. The tool is heavy-duty and high-powered, and the price is fair for the value this chainsaw offers. 
Conclusion
To conclude, we have reached the agreement that the Husqvarna Rancher won most of the rounds against the Stihl Farm Boss. No matter the model, the Husqvarna Rancher still offers better value than the Sihl Farm Boss. This conclusion isn't solely based on my opinion, but on a number of reviews of users.
What caused the victory of the Husqvarna Rancher against the Stihl Farm Boss is the features it offers: The Husqvarna rancher is more environment-friendly due to the x-torque engine that lowers fuel consumption and reduces harmful emissions, has a better overall built, has low-vibrational technology which reduces the fatigue caused by prolonged usage, easier to use, more high-powered, and has better after-sales service.
However, this doesn't make the Stihl Farm Boss a bad option, on the contrary, this tool has been proven to be effective and offers good values as well. The choice of rancher all comes down to your own preferences and intended use of it. 
There's no one size that fits all. Some might find the Stihl Farm Box better than the Husqvarna Rancher. I hope this article serves as a beneficial guide in aiding your decision!